We're only two weeks into the new year, and 2017 has taken another victim. Only five days after ending her long-awaited Broadway comeback in the revival of The Color Purple, "Ally McBeal" guest star Jennifer Holliday confirmed that she'd perform at Herr Woolly Bear Caterpillar's Presidential Inauguration on Jan 19th in Washington, D.C. There was some slight confusion earlier today about whether or not the alleged performer had actually accepted. But according to the New York Times, Jennifer Holliday is performing at the Inauguration.
Jennifer Holliday is performing at the Inauguration.
Jennifer Holliday is performing at the Inauguration.
Jennifer Holliday is performing at the Inauguration.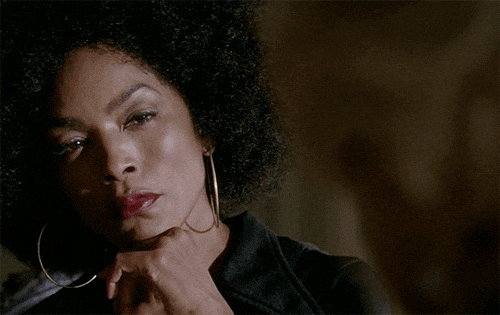 And this is why we can't ever have nice things. Now we know why Deena & the Dreams threw her out faster than Farrah got her luggage. We're just as perplexed as her former co-star, Sheryl Lee Ralph, currently employed in the smash Broadway hit, Wicked.
"I'm singing on the mall for the people," Ms. Holliday claimed in defense of her decision, "I don't have a dog in this fight — I'm just a singer, and it's a welcome concert for the people on the mall."
But Ms. Holliday DOES have a dog in this fight. She lives with Multiple Sclerosis and will most assuredly be affected if the Affordable Care Act is repealed, as is planned by the Trump Administration.
Listen, we get it. Times are hard, and those Color Purple paychecks won't last forever. But what Ms. Holiday doesn't seem to understand is that by taking this role, she turns her back on her Black brothers and sisters who've shared her plight of struggling in this industry, in this country. She turns her back on those LGBT youth who grew up listening to the Dreamgirls cast recording, which gave them empowerment. She turns her back on every woman who's had her voice taken away by a narcissistic, controlling chauvinist who feels threatened by her strength.
She should relate to the latter, as it earned her a Tony Award in 1982. We can take those back, right?
"If that's what America has come to," she continued, "where we all hate and bully people, there's no more freedom of speech." But this is exactly what lead us to Emperor Cheetoh in the first place. Hate, bullying, and the abuse of freedom of speech and the exemption of consequence.
As of now, Benedict Effie, Toby Keith, and 3 Doors Down have joined the roster that already includes that one runner-up from "America's Got Talent," The Rockettes, a Bruce Springsteen coverband (really?), and the Mormon Tabernacle Choir.
Below you'll find how it all went down from the initial announcement to the retracted confirmation to the final offical confirmation of her performance. It's been a whirlwind kind of day.
The broadway cast of the color purple after they find out that Jennifer Holliday is singing at Trump's inauguration: pic.twitter.com/IVXlGdErg1

— Reese 💫 (@charissemarciaa) January 13, 2017
Not today Ms. Holliday.
I have idolized you and praised your talents in the past but today I am ashamed @LadyJHOLLIDAY

— Luis Eduardo Mora (@LuisEMora89) January 13, 2017
Effie, we all got pain but… pic.twitter.com/ZW11LvnKwu

— Broadway Black (@BroadwayBlack) January 13, 2017
I JUST SAW YOU IN COLOR PURPLE WHY GIRL WHY 😩 https://t.co/IjQxxHm2F8

— leilah (@flyleilah) January 13, 2017
Please don't do it @LadyJHOLLIDAY and Thank you @BroadwayBlack for staying on top of this. I don't want to boycott a living legend, but will https://t.co/8Vat2mRDev

— Sherri – *RESISTING* (@onlymeindc) January 13, 2017
Ok but if she's not gonna do it can she wait to answer until after I get a couple more of these jokes off? https://t.co/1Tnw7EEfmi

— Mia McKenzie (@miamckenzie) January 13, 2017